Bellingham Railway Museum Volunteers Dave Baker, Fred Dodds, Helmer Sieber, and Rich Clearman represented the museum at the 7th Annual Whatcom Safe Kids safety fair on Saturday June 11th, 2016. It is estimated that more than 1000 adults and children were in attendance. We brought one of our speeders out to the event and provided railroad safety items and information that was provided to us by a representative of BNSF. It was a great, although blustery day and we jump at any opportunity we have to promote train safety.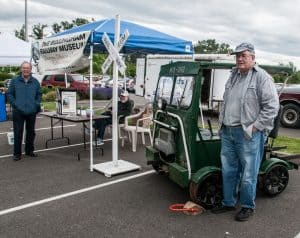 Volunteers Dave, Rich, and Fred with the speeder. (photo by Helmer Sieber)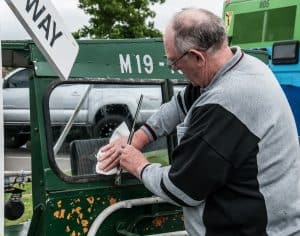 Fred cleans the windows on the speeder in preparation for visitors. (photo by Helmer Sieber)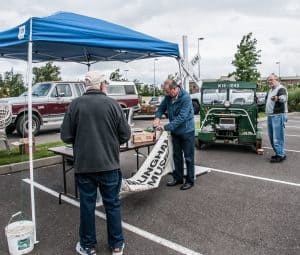 The team sets up for the day. (photo by Helmer Sieber)
I am also including more photos from the day that were provided to me by event coordinator Erica Littlewood Work (of the South Whatcom Fire Authority) and thank her for including us in this wonderful event for children and families.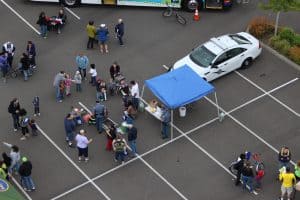 Did you attend the event? What did you think?