What do you think of our new mountain so far?
Styrofoam sheets build the base of the mountain around the tunnels.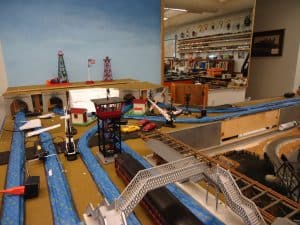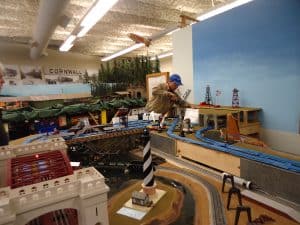 Mr. Pagano uses a hot wire foam cutter to make cuts into the Styrofoam. This helps make a messy and slow job less messy and much quicker than using a knife or saw.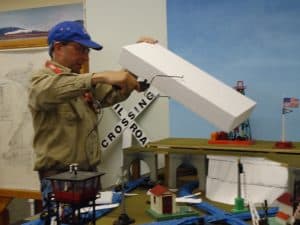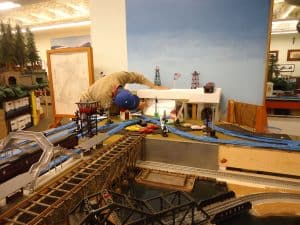 Layers are secured using foam board adhesive.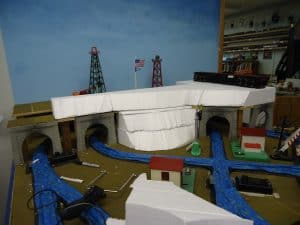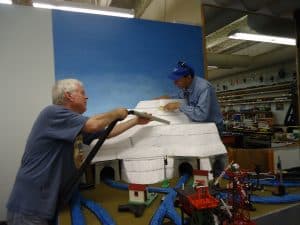 Mike Pagano and volunteer Tom Griffin work on the new Lionel exhibit mountain.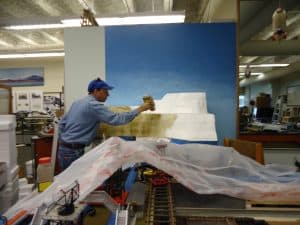 Mr. Pagano adds some color using ground foam and paint.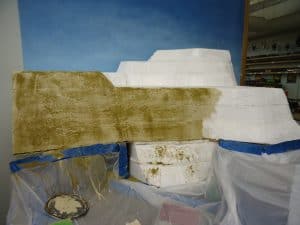 Leave a comment and let us know what you think.