Open House at the Bellingham Railway Museum
When: Saturday, June 3, 2017 from noon to 5pm.
Admission is FREE to the museum for the open house but donations are always welcome! If you have never been to the museum before, now is the time to come and check us out. More info: 360-393-7540 or email at bellinghamrailwaymuseum@gmail.com. Check out our Facebook page at  https://www.facebook.com/bellinghamrailwaymuseum
Late Night at the BRM for the Commercial Street Night Market
When: Friday, May 19th from 6-9pm    Where: 1320 Commercial Street, Bellingham, WA (The entire block of Commercial Street between Holly and Magnolia will be closed and utilized for Night Market Activites.)
Pop in to late night at the BRM during the upcoming Commercial Street Night Market. It will be a "Choose your own admission price – by donation only" night. Click here for more information on the Night Market. Thank you to the Downtown Bellingham Partnership for allowing us to be involved in such a fun community event.
8th Annual Safe Kids Safety Fair

When: Saturday, June 3, 2017 from 10:00am to 1:00pm     Where: The Barkley Regal Cinemas parking lot at 3005 Cinema Pl, Bellingham, WA 98226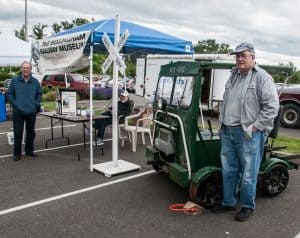 Join us at the 8th Annual Safe Kids Safety Fair coordinated by the South Whatcom Fire Authority. We are excited to participate again in this fun event promoting safety in our communities for kids. We will be bringing one of our speeder railroad maintenance vehicles for your little ones to check out and we will also be sharing information on how you and your kids can be safe around trains.